In 2009 a great economic depression and the collapse of the stock market due to financial wild policies, is having tremendous consequences worldwide. Every government of every country has asked citizens to help reducing the huge debt by extra taxes and contributions. The Italian government has proposed a highly enticing economic device to allure the citizens by addressing their secret little desire. He has appealed to the low sense of public interest and the hyper-trophic sense of private property the Italian citizens have. 85% of Italians own the house they live in. 100% of Italians would like to enlarge their house very much. Then: what about allowing people to add extra volumes to their houses, totally overstepping the existing city plans and rules? 'Pay only a little fee, and you can make your home one room bigger'.
According to the Italian president, if only 10% of Italians would decide to renew and enlarge their houses, that would trigger a 70 billion euros business. Which means 4% of GDP.
PRIVATE INITIATIVE VS CURRENT MASTERPLANS
STRATEGY 01 VELASCA SYNDROME
Roof top extra offset and extrusion."Head" enlargement of a pre-existing tower.It can reach 35% according to additional
structures and extra bio-adds.
TOWER BLOCK
Viale Sabotino 19/2
Paolo Chiolini, 1963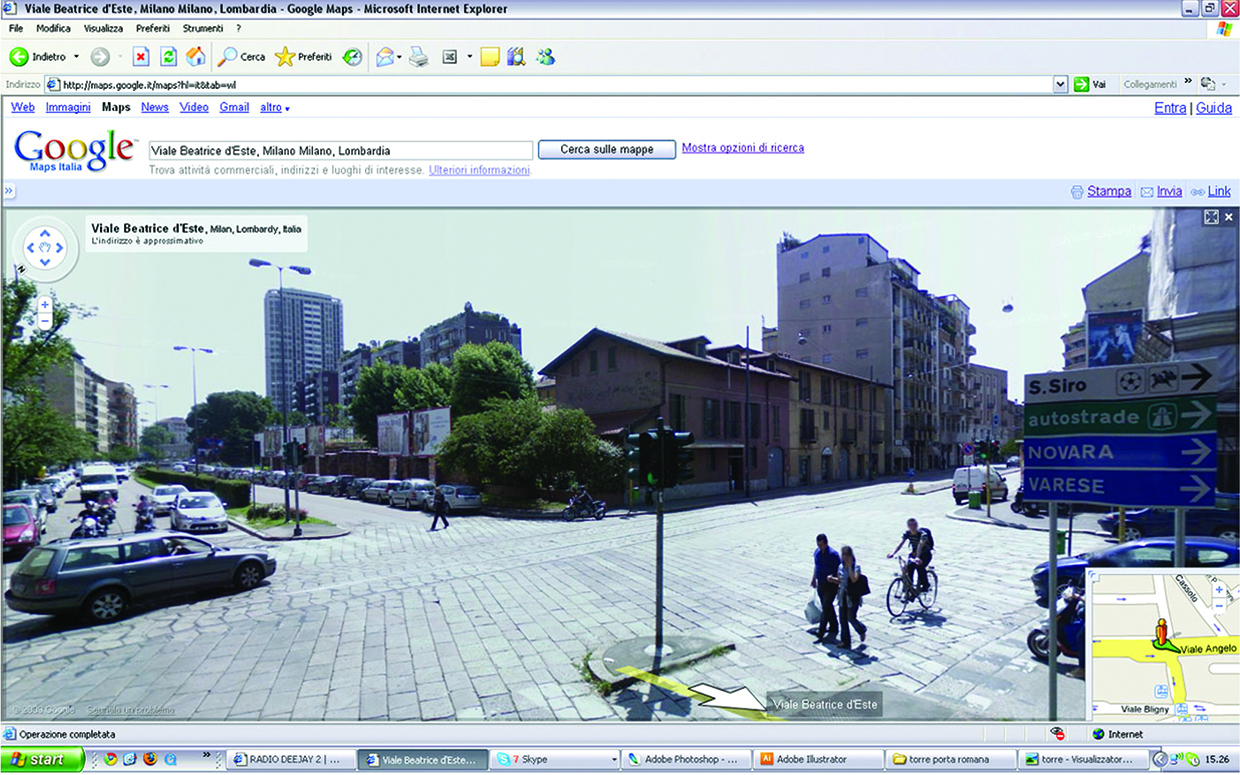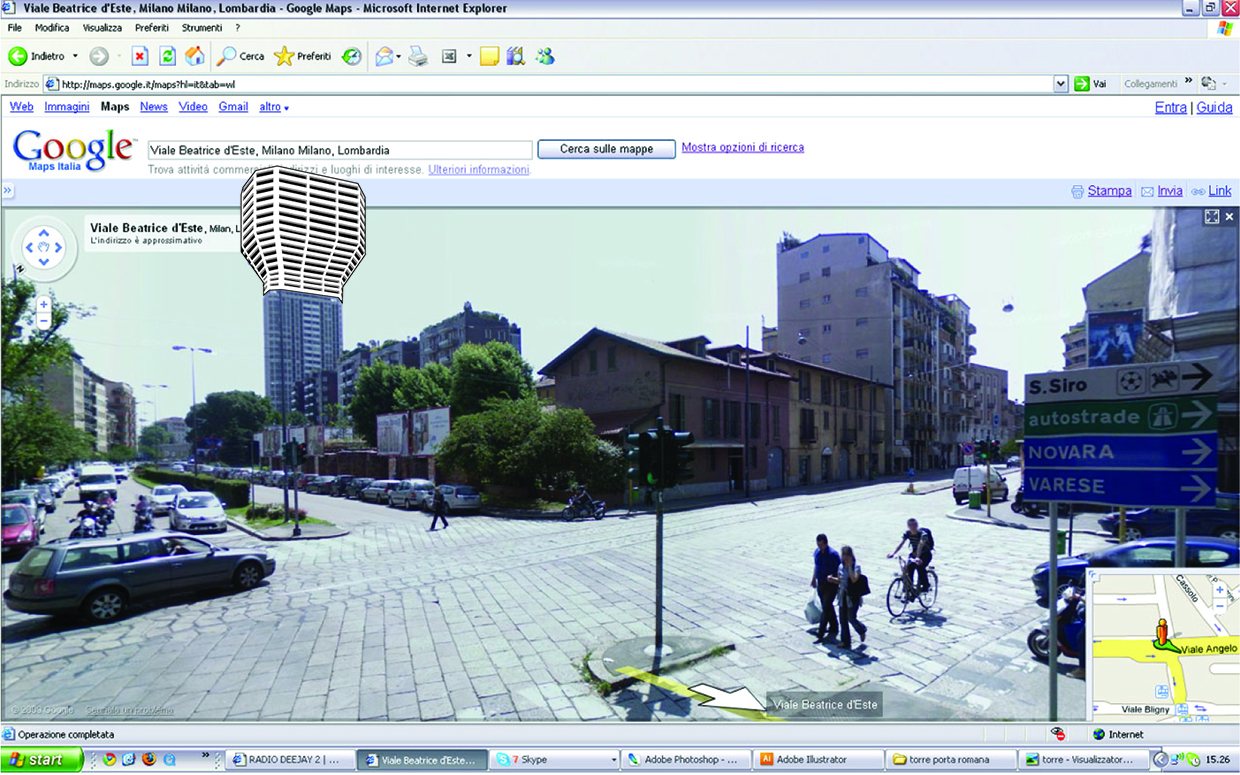 STRATEGY 02 THE SOLID BANNER
All shops and commercial businesses can realize shop windows and advertising boxes, outside the limit of their property, for an
extra 30% of the original surface of the shop. It is possible to use former advertising banners suspended on the road, and
realize solid bridges to replace them.
COMMERCIAL BUILDING
Corso Buenos Aires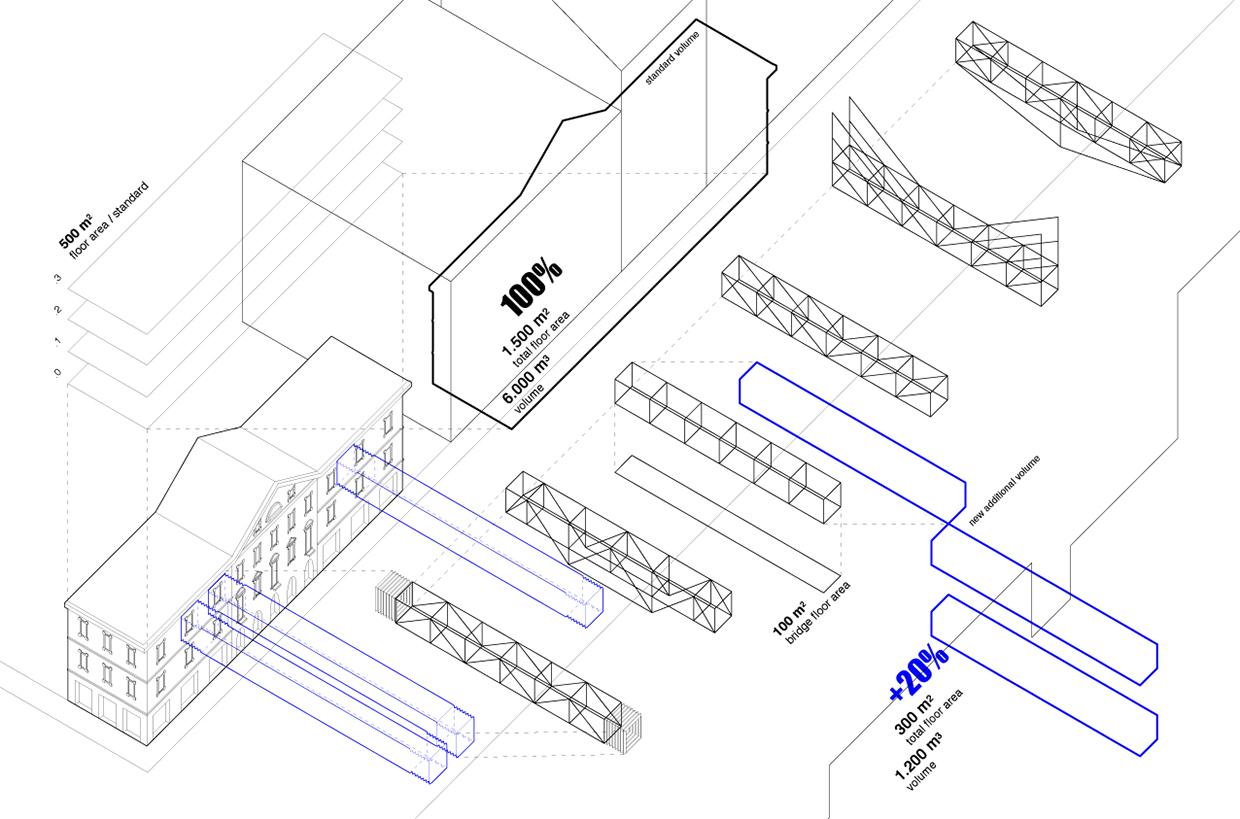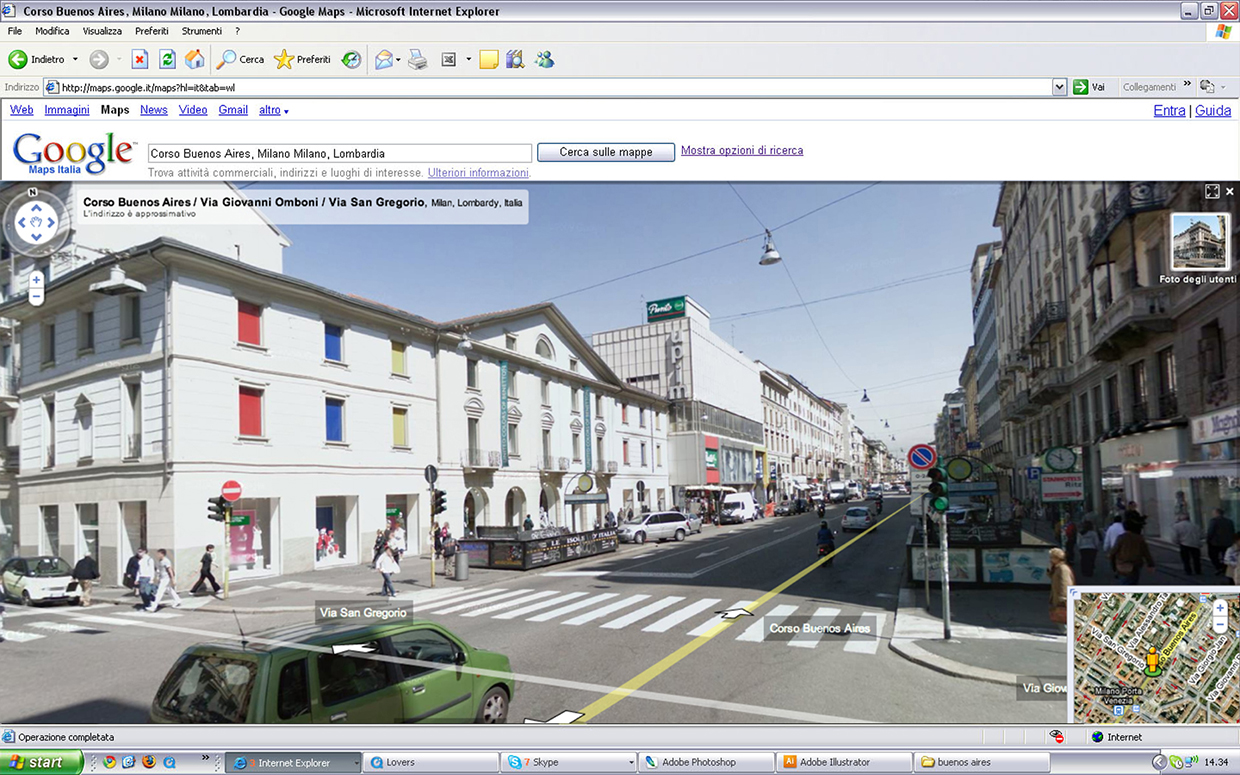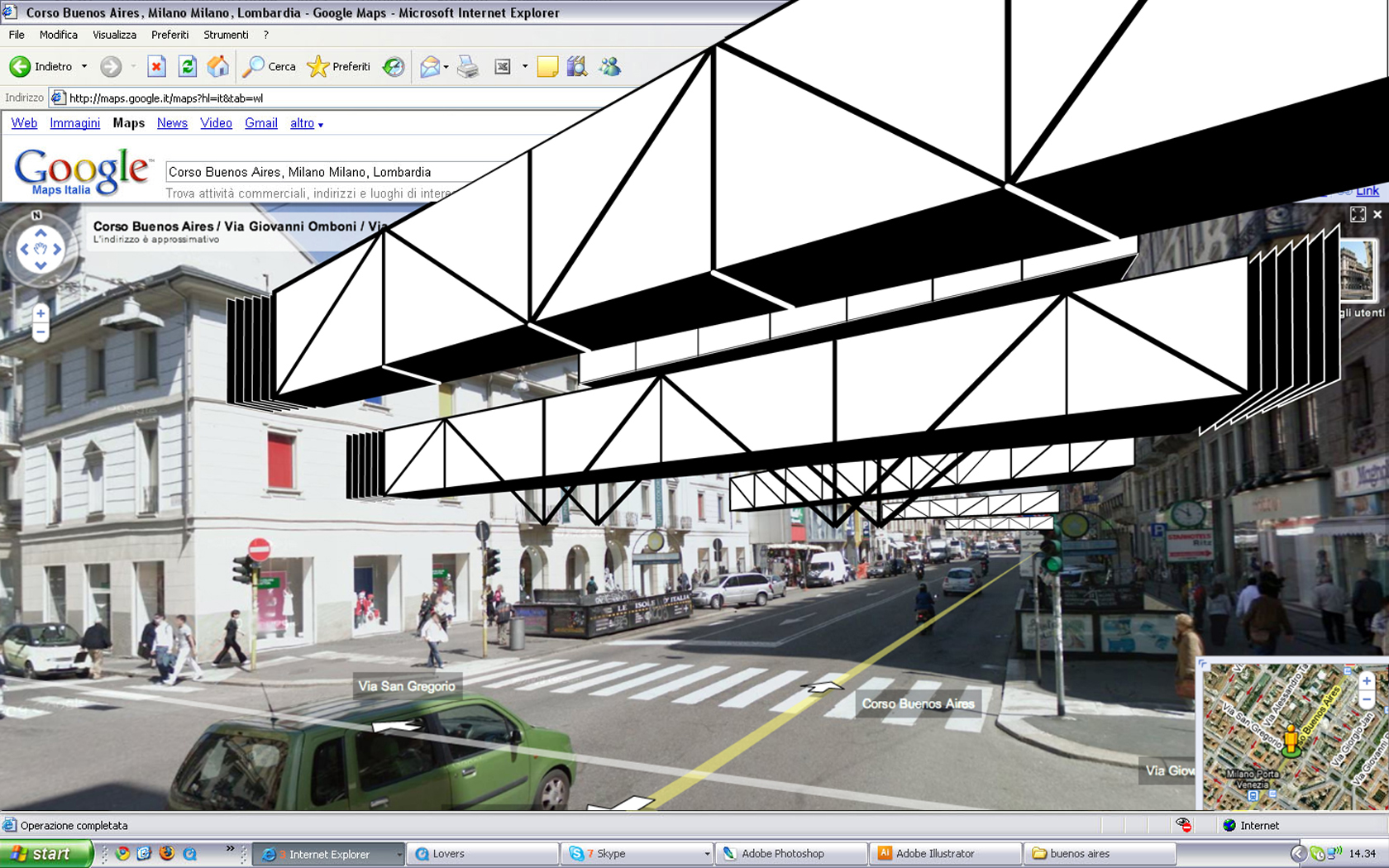 STRATEGY 03 PLUG-IN
Any apartment can externally add a 20% surface, supported by an additional structure, independent from the original building.
Covered connecting passages and staircases can be built (their surface is not included in the 20%).
APARTMENT BLOCK
Piazza Carbonari
Luigi Caccia Dominioni, 1960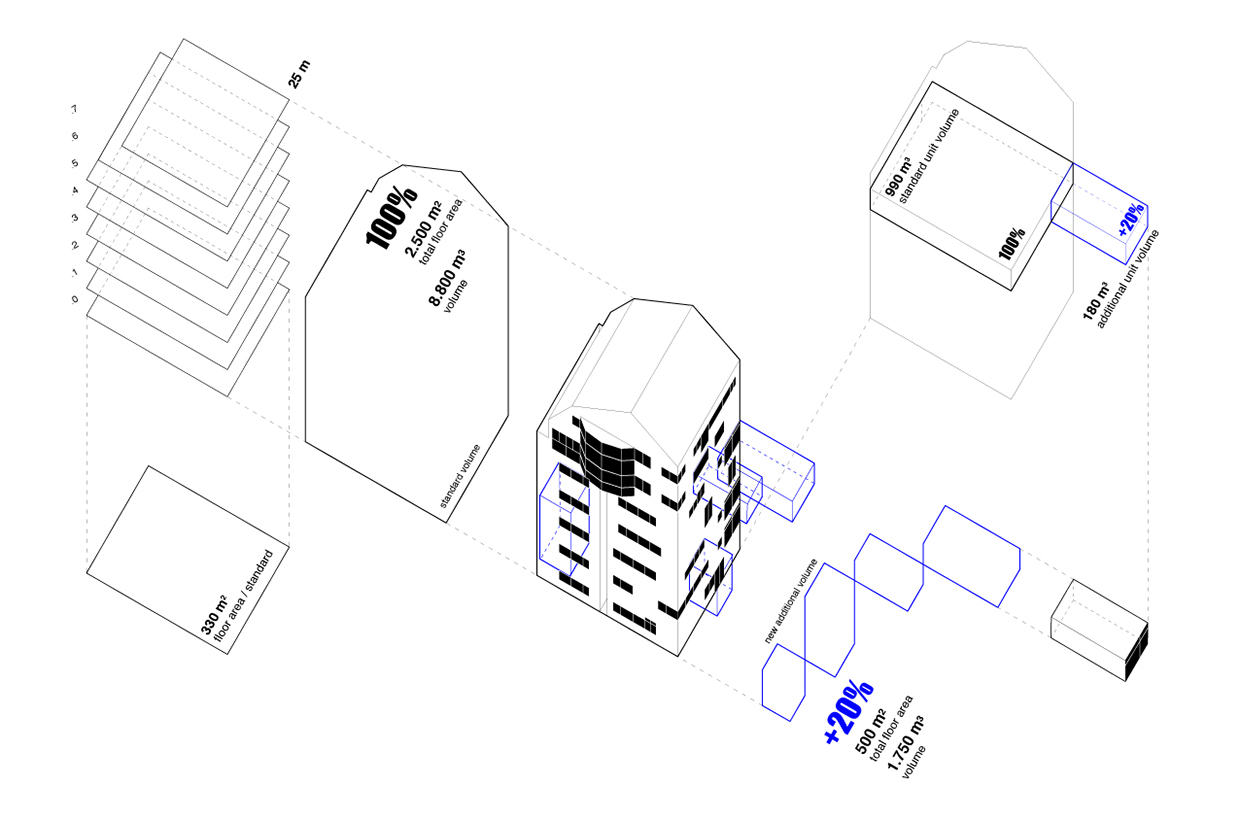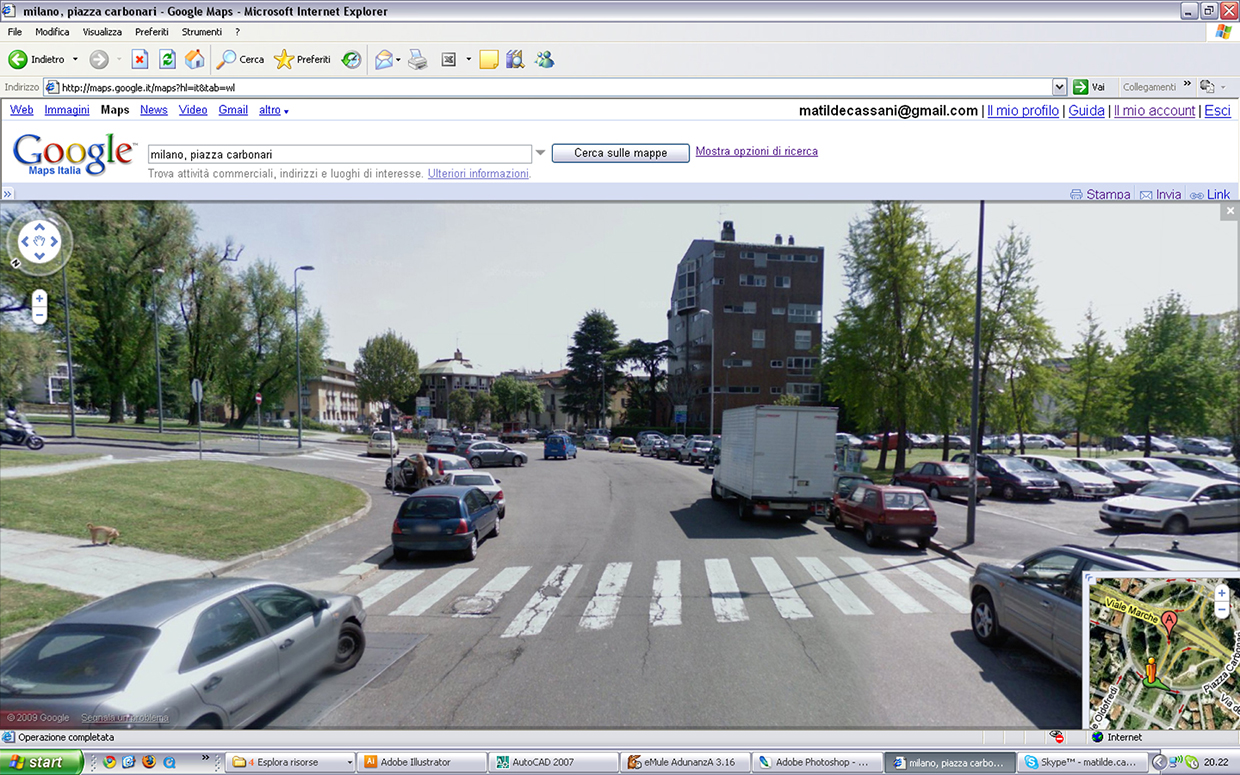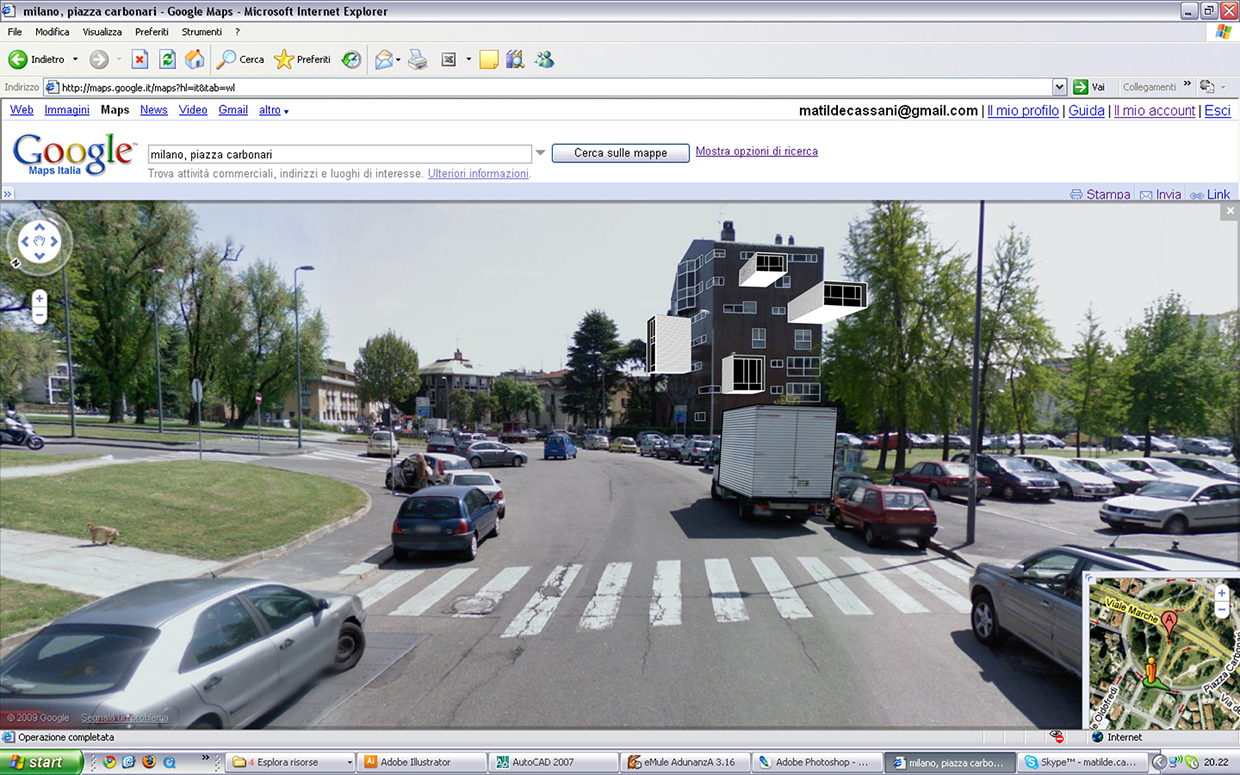 STRATEGY 04 FILLING THE VOIDS
Considering the virtual 3d perimeter of a building, it is possible to fill the voids without exceeding the envelope. No limits to the
percentage of increased volume or surface.
Piazzale Loreto